How will Green Living work for you?
Green Living is a lifestyle choice - a choice that has many personal and economic benefits. Most of us would prefer to help, not hurt the environment if we have a choice (and we do). Most of us would prefer to live a healthier lifestyle rather than an unhealthy one if we have a choice (and we do). And most of us like to save money (which we can!)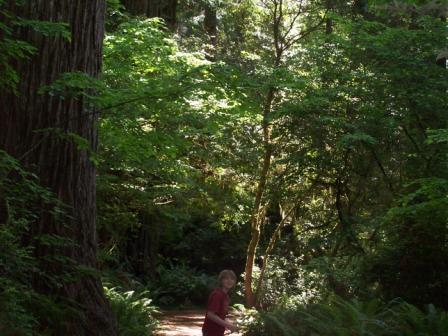 A common sense approach to "Going Green" allows us to reap the many benefits of a Green Lifestyle, while helping improve our environment - without sacrificing all the benefits of modern technology. Green Living is not a "fanatical lifestyle"; rather it is a sensible approach to preserving and protecting our resources while improving our own lives.
I have been fortunate enough to have spent my entire life in the Green Industry, helping to green and beautify our urban environment. This website is my forum to share with you my lessons and experiences - to help you enjoy the many rewards of "Going Green".
We will explore the things we can do inside our homes, in the garden, landscaping tips, and some higher technology options - all designed to help us live greener, healthier lifestyles while helping our planet.
Encourage your Green Thumb with these easy landscaping ideas designed to help make your back yard, patio, or apartment greener.
Water conservation helps our environment and is an important part of green living. Learn some simple ways to reduce your water use.
Save energy and save money with these great energy conservation ideas. Learn about changing habits and using new technologies for conserving energy.
Recycling is an important part of Green Living. Learn some simple tips and techniques to make recycling a way of live for you.
Reduce is one of the core concepts of Green Living. Learn how to reduce your impact on the environment and get some great money saving ideas along the way.
Healthy food produced with sustainable practices are an important part of Green Living. Learn how to grow, purchase and prepare healthy food as part of your green lifestyle.
Earth Day is April 22, and is a day for celebration and renewed commitment to take care of our planet. Learn about the history of Earth Day and how you can help the environment and embrace Green Livi
Share your thoughts and comments about Green Living with us here. We'd love to hear from you